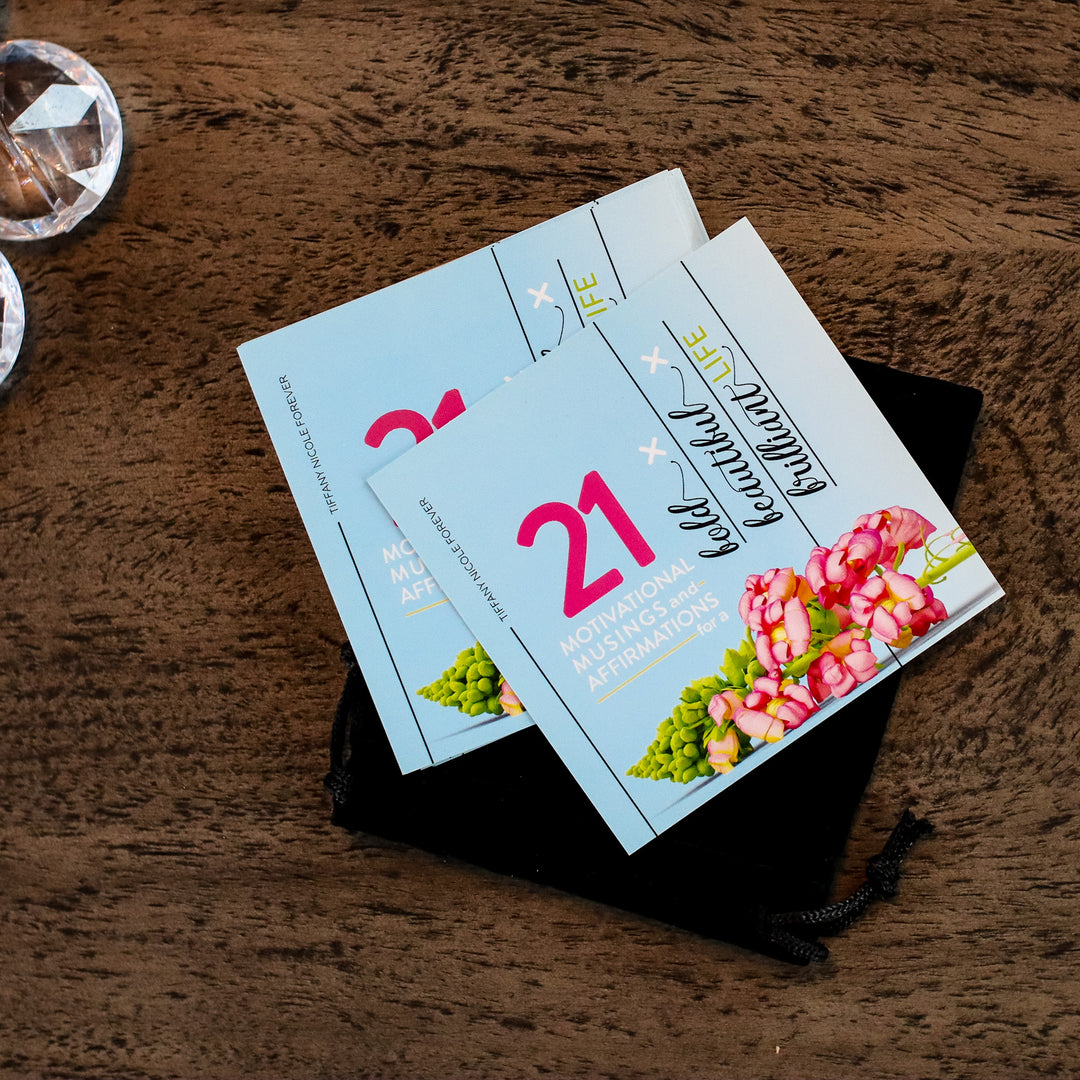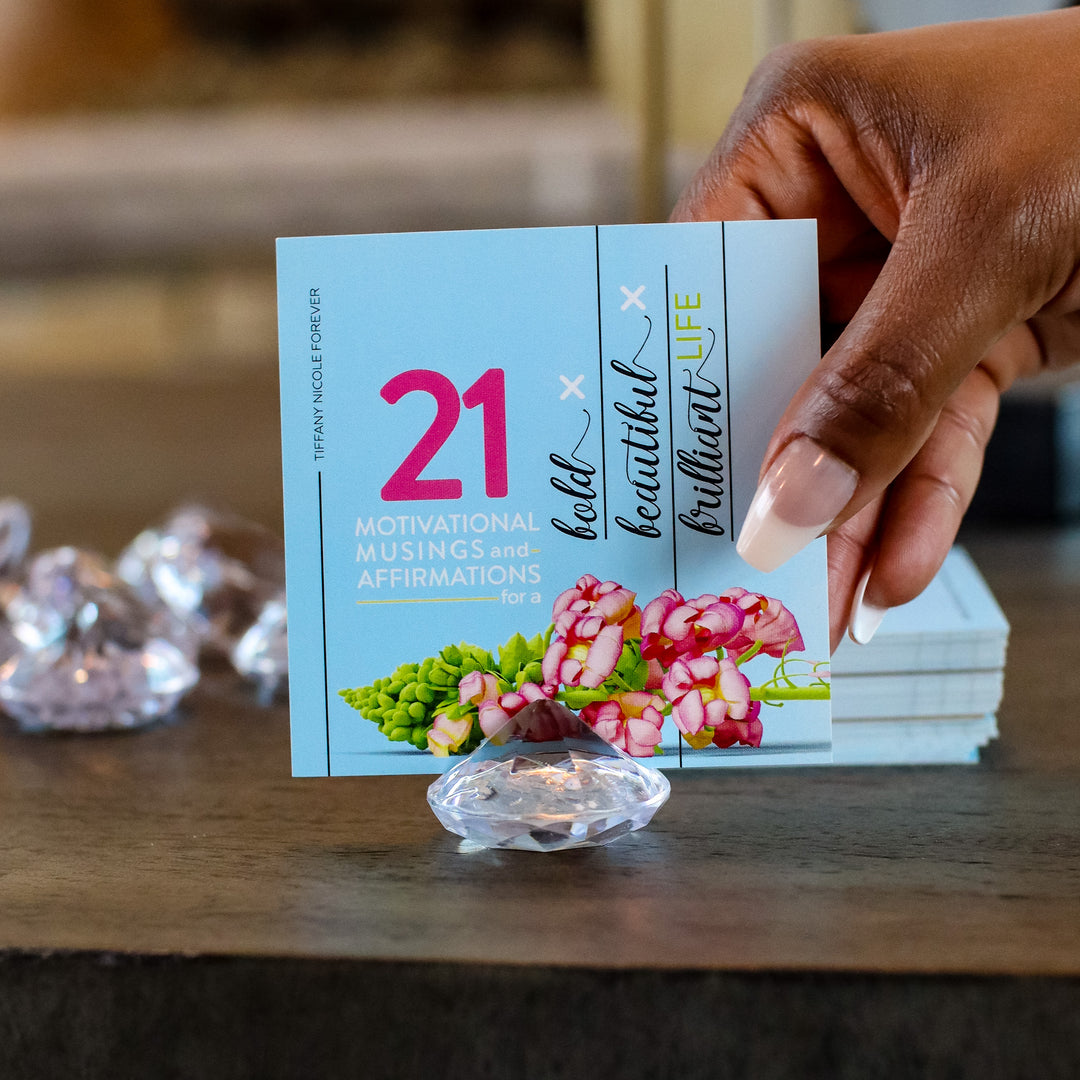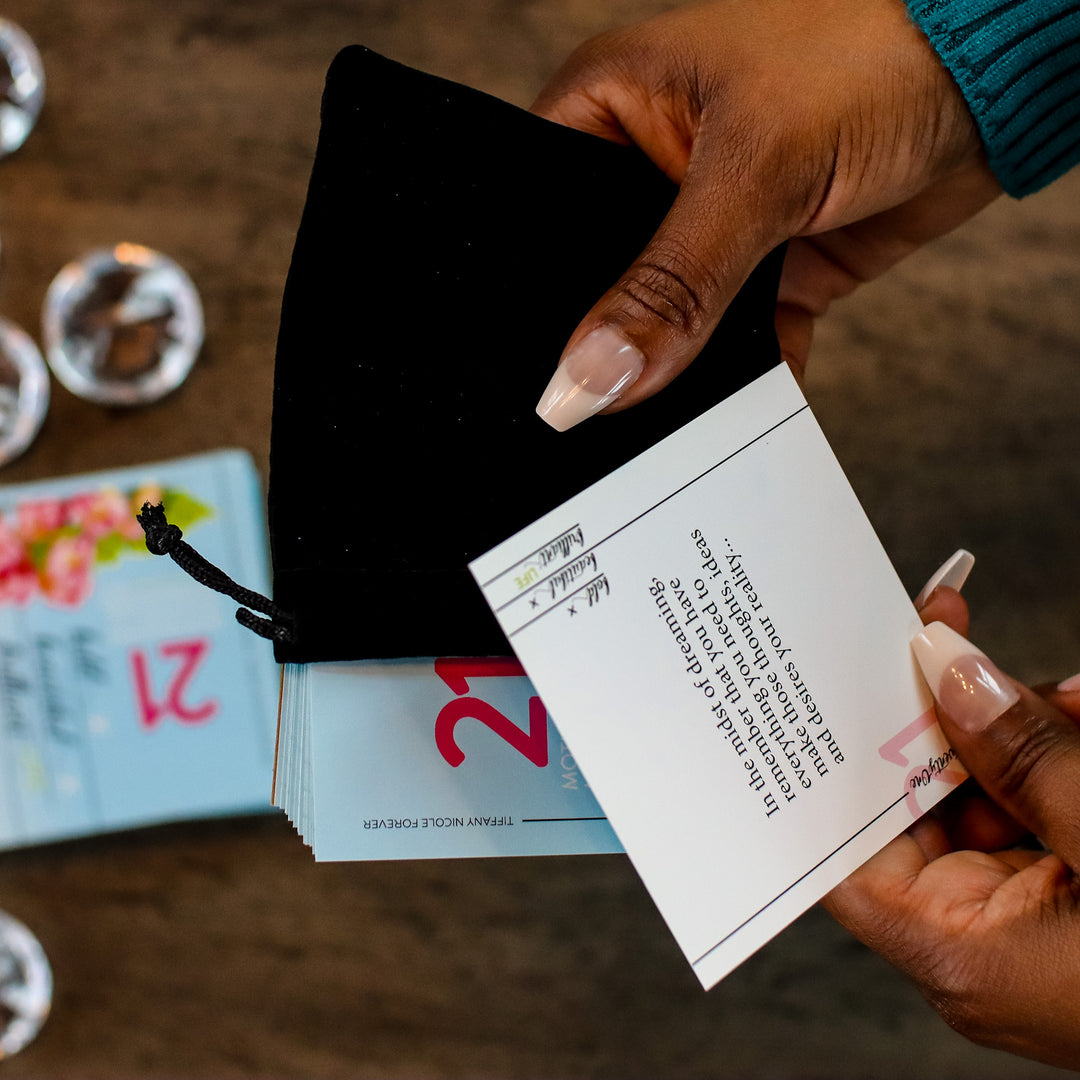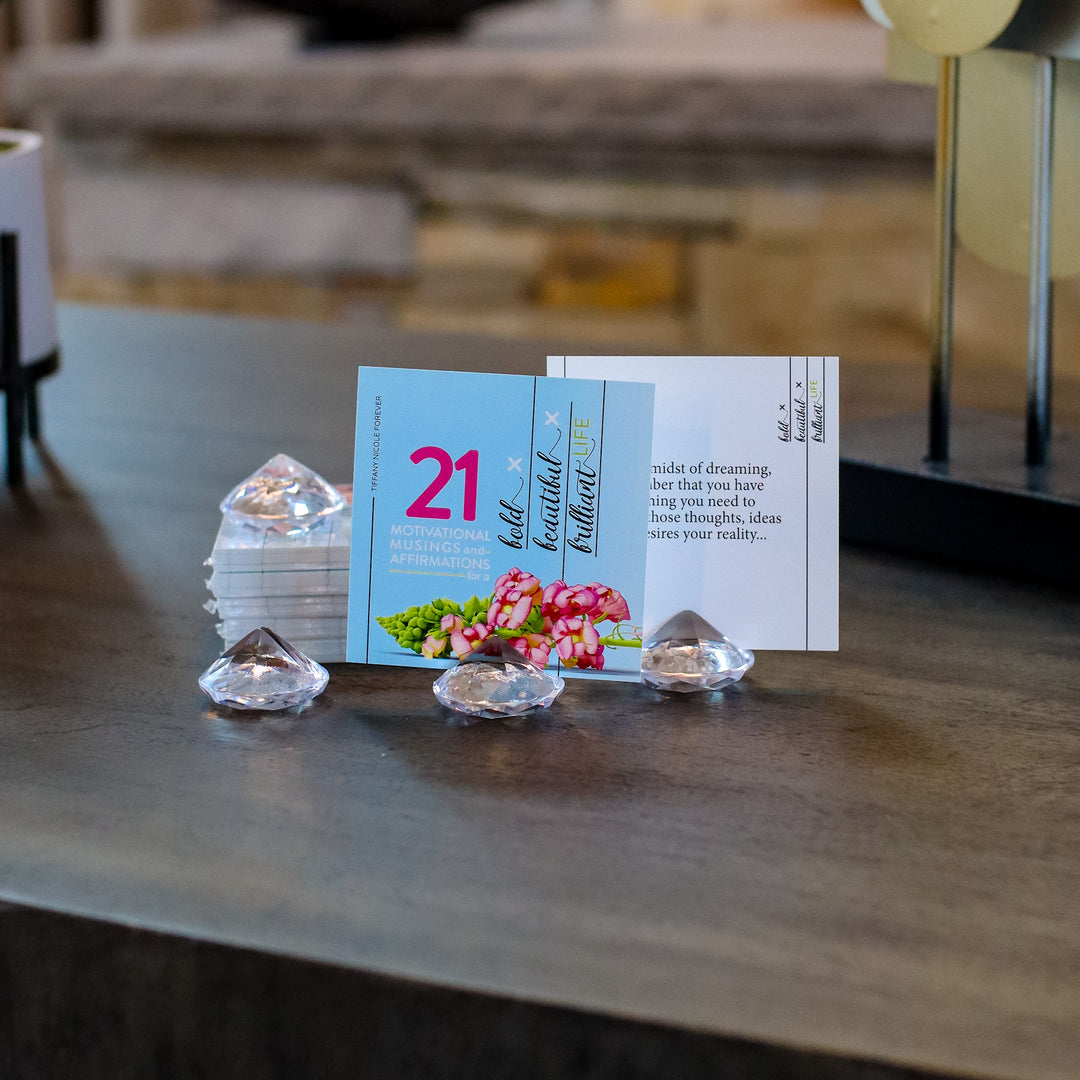 The 21 Collection Affirmation Card Deck
21CACD021
---
In stock, ready to ship

Inventory on the way
Unlock your bold, beautiful, and brilliant life with our 21-piece card deck, featuring 21 motivational musings and affirmations for self-discovery and empowerment. This unique collection is your key to breaking free from limiting beliefs and creating a life overflowing with abundance, joy, and inner peace.
Speak your dreams into existence. You manifest what you speak. Harness the power of your words to start fashioning a life you genuinely love. Affirmations don't need to be lengthy monologues to be effective. Instead, we encourage you to focus on the cards that resonate most with your current journey until you've conquered that obstacle or shifted your thinking.
Here's how to use your 21 collection: 
Intuitive selection: Choose the affirmation card that aligns with your current challenges. Draw a card with intention and focus, allowing it to naturally resonate with your mood, thoughts, or situation. 
Daily empowerment: Speak and meditate on one card each day or concentrate on the same card until its message is ingrained in your spirit, and you've manifested its power in your life. 
Visibility matters: To establish consistency in transforming your thought patterns, keep the chosen card with you throughout the day. Place it where you spend the most time - on your bathroom mirror, desk, nightstand, or car dashboard.
Additional ways to elevate your life with the 21 collection: 
Morning inspiration: Jumpstart your day by selecting a card and focusing on its affirmation or challenge throughout your day. 
Conversations that matter: Share a card with someone you cherish and engage in a heartfelt discussion about its impact and how you can embody its meaning. 
Meditation moments: Incorporate the cards into your meditation practice. Choose one at random and meditate on its profound message. 
Journaling journeys: Use the affirmations as journal prompts, delving into their significance in your life. 
We've designed the "21 Thought-provoking Musings and Affirmations for a Bold, Beautiful, and Brilliant Life" just for you. Embrace the power of these cards and embark on a path of self-realization, empowerment, and transformation. 
Get your 21 collection now and start your journey to a bold, beautiful, and brilliant life.
*Free shipping within the United States on orders over $69 USD.

Internationally shipping is not available at this time.

Orders typically ship, via USPS, within 3-5 business days of you placing an order, unless otherwise noted in the product description.

Please visit our support page for more information.
FREE SHIPPING ON U.S. ORDERS $69 OR MORE